As previous months, SABER is gradually implementing, one Technical Regulation at a time. Upon implementation, products subject to the relevant Technical Regulations (TR) shall prove the conformity specified in the Technical Regulations (TR) through SABER platform. Certificate of Conformity will be issued through SABER for those products.
From November 1st 2019
M.A.-165-18-04-04 Technical Regulation for Personal Protective Equipment and Clothing
Which includes: Personal protection products, such as. firefighting clothing, eye protection equipment, gloves, safety shoes etc
and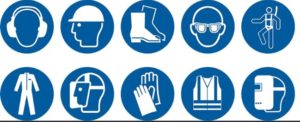 B.D.-162-17-04-02 Technical Regulation for Auto Spare Parts
Which includes: New spare parts for motor vehicles, Except tires, vehicles batteries and safety barriers
EVIOCONTROL is a core provider of supply chain compliance solutions. Partners with brands, retailers and exporters, secure, manage and optimize their global supply network with EVIOCONTROL.